Medical compression stockings for him and her
Mediven compression stockings for your everyday, daily needs. Several choices of products, classes, compression and colours in a variety of styles that match your lifestyle.


Lymphology
Medi offers a complete range of compression knitwear, 4 choices of circular knit and 4 choices of flat knit, always aiming to offer a variety of choices that best meet the needs of the patient.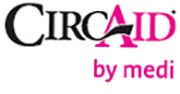 Measured Inelastic compression therapy for venous disease and lymphedema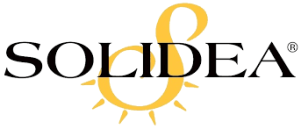 Soft and comfortable thanks to the revolutionary, and exceptionally elastic, three-dimensional fabric texture that adapts perfectly to the limb. The graduated compression stimulates correct venous and lymphatic return and acts effectively to reduce the edema. Suitable for conservative treatment of post-trauma and iatrogenic lymphedema. With Sanitized® hygienic function.

JOBST® specializes in improving the quality of life for those suffering from venous & lymphatic diseases. We develop and manufacture medical products used in the care and management of venous and lymphatic diseases including: varicose veins, deep vein thrombosis, chronic venous insufficiency, venous ulcers, peripheral edemas and lymphoedema.
About Us 
We at Soft Touch Mastectomy, are excited to welcome all women to this unique environment, that was created out of our passion for improved health and overall wellbeing.
Hours of Operation 
Mon: Appointment only
Tue: 10am - 6pm
Wed: 10am - 6pm
Thu: 10am - 6pm
Fri: 10am - 3pm
Sat: Closed
Sun: Closed
Contact Us 
3077 Bathurst St., Suite #203, 2nd Floor, Toronto, Ontario, M6A 1Z9
(North East corner of Bathurst/Lawrence next to Shell Gas Station, upstairs from Walk-In Clinic)
Tel 416.782.5353 Fax 416.782.2672
info@softtouchmastectomy.com