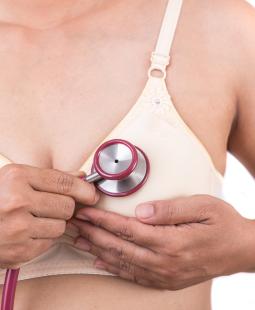 Breast Forms In-Store and Bra Fitting
Soft Touch has in-store breast forms and bra fittings by our professional medical staff. We are certified and trained to help you find the best and most comfortable breast forms and bra options.
Compression Fitting
Soft Touch Mastectomy is ADP- Health Canada Approved. We professionally fit for compression stockings, compression sleeves and Lympha-Press Pumps, as well as pressure modification devices.
Private appointments can be booked through the office for compression wear and devices.
To schedule your fitting call us at 416-782-5353 or request an appointment online.
About Us 
We at Soft Touch Mastectomy, are excited to welcome all women to this unique environment, that was created out of our passion for improved health and overall wellbeing.
Hours of Operation 
Mon: Appointment only
Tue: 10am - 6pm
Wed: 10am - 6pm
Thu: 10am - 6pm
Fri: 10am - 1pm
Sat: Closed
Sun: Closed
Contact Us 
3077 Bathurst St., Suite #203, 2nd Floor, Toronto, Ontario, M6A 1Z9
(North East corner of Bathurst/Lawrence next to Shell Gas Station, upstairs from Walk-In Clinic)
Tel 416.782.5353 Fax 416.782.2672
info@softtouchmastectomy.com