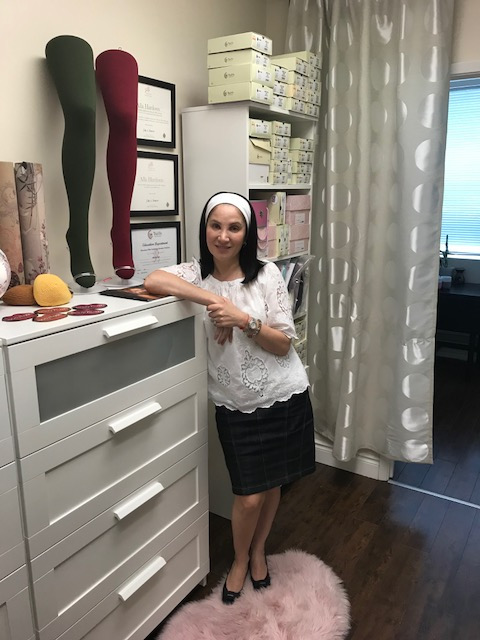 Alla Hardoon
Founder, Soft Touch Mastectomy
Soft Touch Mastectomy
Post Mastectomy Care
Soft Touch Mastectomy, was founded by director Alla Hardoon and originated as an extension of Care-Med Ltd.
Alla has over 10 years of extended health care experience in Toronto. She acquired her first medical degree in 1988 as a registered nurse. She continued her studies in the fields of internal medicine, orthopedics, bio-mechanics,  lymphedema and post mastectomy care.
With her skilled and compassionate team, Alla provides an extremely comforting and nourishing space for everyone. Her quality of care is superior and she will always go above the call of duty, to ensure that every woman is cared for.
We are excited to welcome all women to Soft Touch and it's unique environment. It was created out of our passion for improved health, and overall well-being.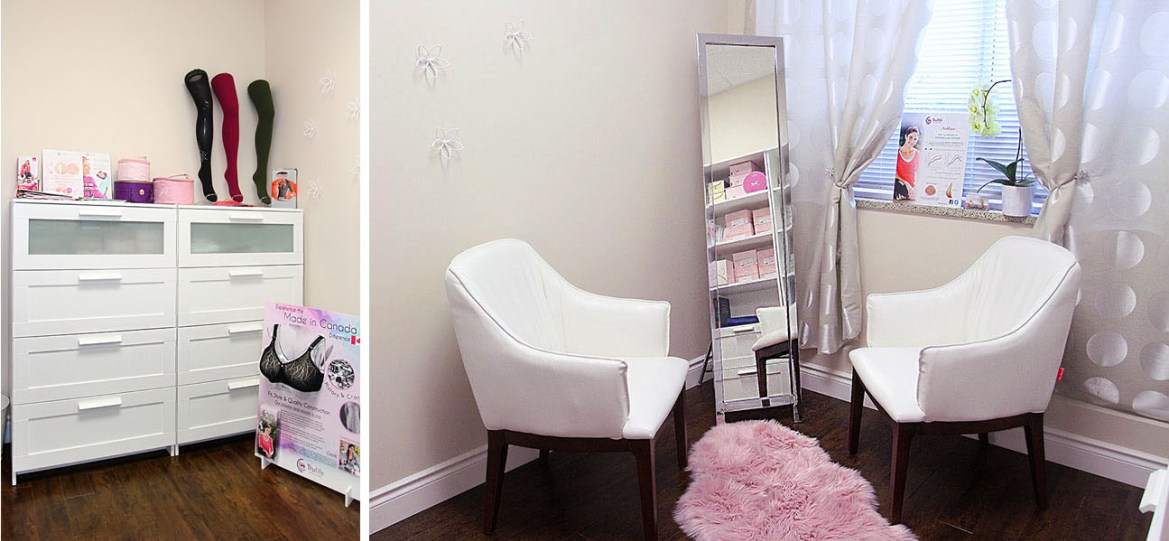 From our personal day to day experience we know how challenging it can be for women with healthy breasts to get the right fit, a well-fitting bra is essential, especially for those who have undergone mastectomy or reconstruction after breast cancer.
Post-mastectomy and lumpectomy procedures vary. Some women opt for a prosthesis, which is essentially a breast form (silicone, foam or fiber-fill) that is placed inside of a bra or attached to the chest wall. Other women choose to undergo surgical reconstruction that will involve the insertion of an implant.
All at the end need properly fitted bra to avoid any possible complications, feel and look great. Best fitted bra and proper fitted breast form, helps bring back confidants.
John Hopkins Medicine advises that mastectomy boutiques and specialty shops carry a variety of prosthetics and garments. Certified and properly trained fitters, who are skilled at fitting women who have undergone treatment for breast cancer, are big part of women's future new journey.
About Us
We at Soft Touch Mastectomy, are excited to welcome all women to this unique environment, that was created out of our passion for improved health and overall wellbeing.
Hours of Operation
Mon: 10am - 3pm By appointment
Tue: 10am - 6pm
Wed: 10am - 6pm
Thu: 10am - 7pm
Fri: 10am - 3pm
Sat: Closed
Sun: Closed
Contact Us
3077 Bathurst St., Suite #203, 2nd Floor, Toronto, Ontario, M6A 1Z9
(North East corner of Bathurst/Lawrence next to Shell Gas Station, upstairs from Walk-In Clinic)
Tel 416.782.5353 Fax 416.782.2672
info@softtouchmastectomy.com